Tops Carmela Cadenas y correas.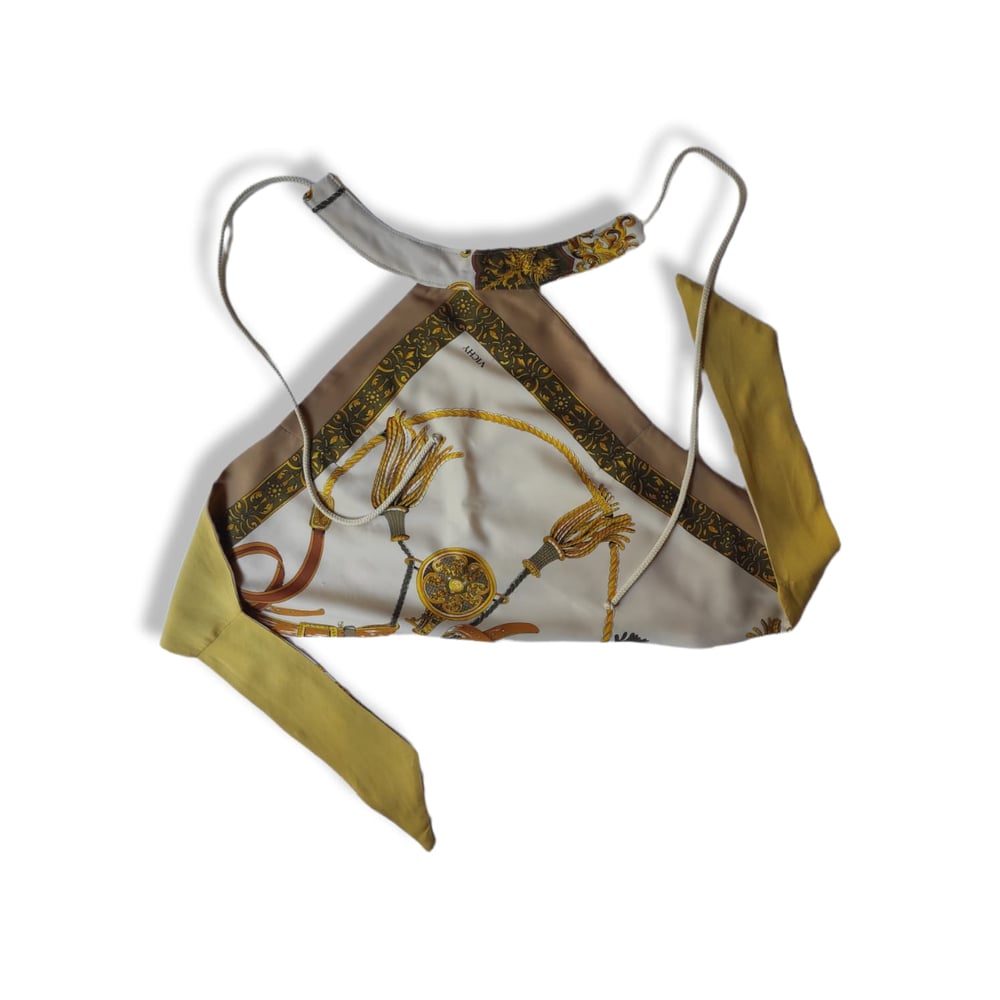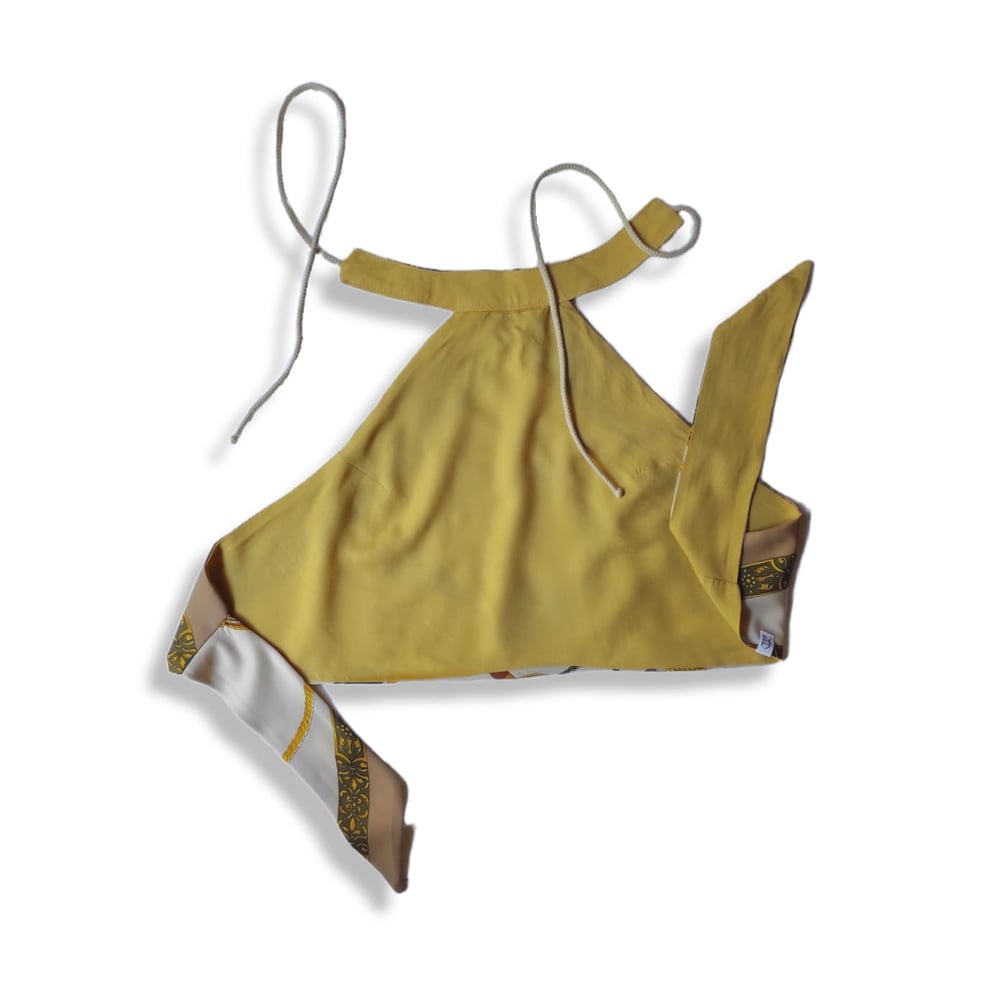 Tops reversible confeccionados a partir de pañuelos vintage y retales. Se atan al cuello con un lazo/cordón de algodón y a la espalda con dos extensiones del mismo pañuelo, por lo que es multitalla (S, M y L).
Medidas beige/amarillo
Alto: 36 cm
Ancho total: 124 cm
Medidas gris/marrón
Alto: 36,5 cm
Ancho total: 114 cm
Este top se encuentra disponible en La Sostenible (C. Tercia, 12, 28801 Alcalá de Henares, Madrid), por lo que antes de la compra agradecemos la consulta de su disponibilidad. Si vives en Madrid y quieres que te entreguemos tu pedido en mano, introduce el código ENTREGA al realizar el pago y nos pondremos en contacto contigo para acordar la entrega.
Reversible top made from a vintage scarf and remains of fabric. It is tied at the neck with a bow and on the back with two extensions of the same scarf, making it multi-size (S,M and L).
Beige/yellow measures
Height: 36cm
Overall Width: 124cm
gray/brown measurements
Height: 36.5cm
Overall Width: 114cm