Top Josefina Calvin Klein.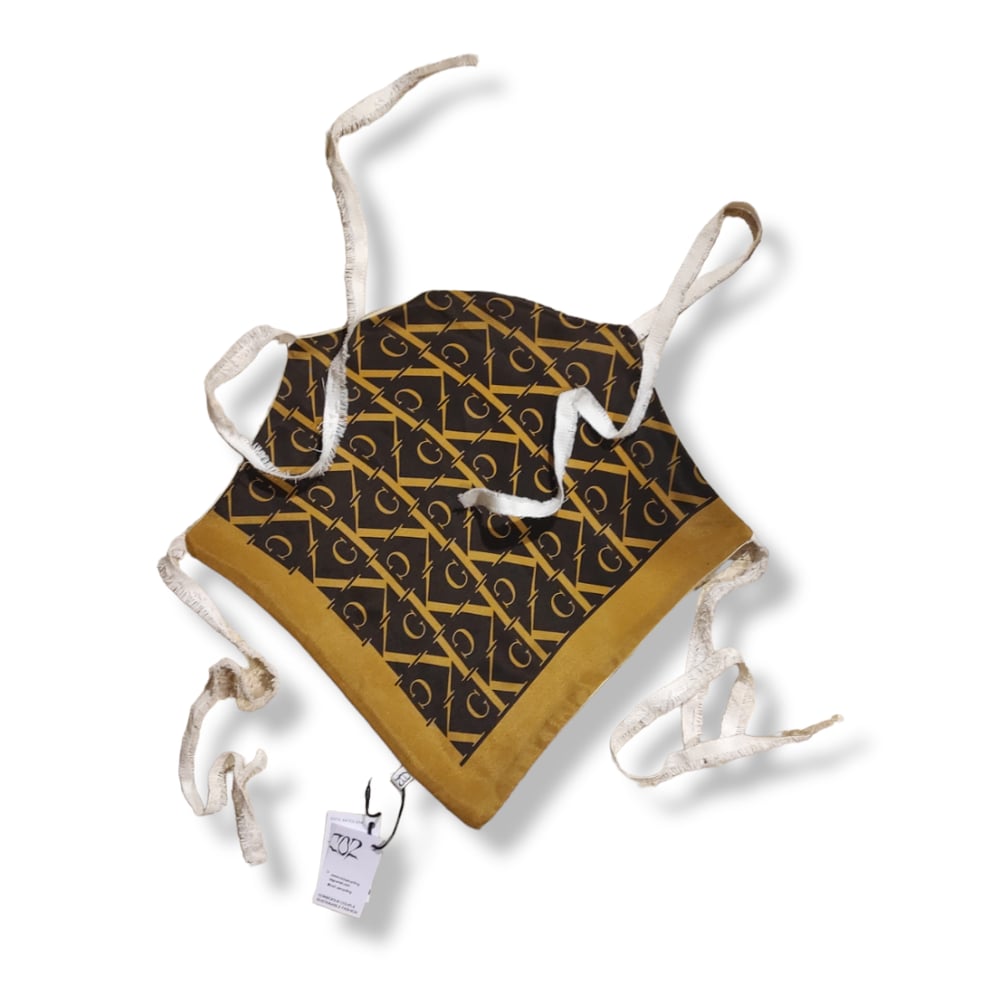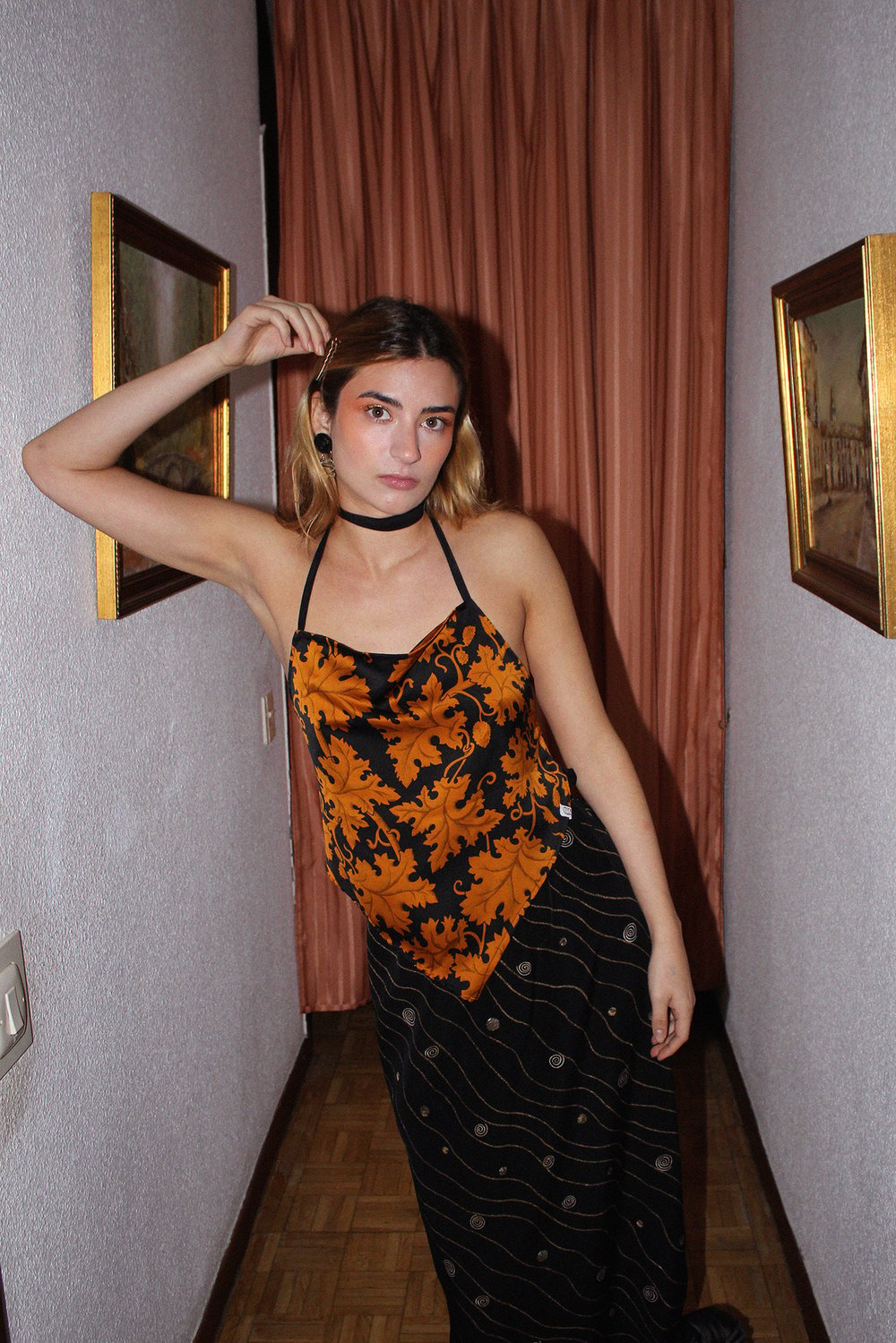 Top reversible con la espalda al aire y cuello drapeado confeccionado a partir de un pañuelo y un retal beige. Tiene unos lazos en la espalda y cuello con los que se puede ajustar. El tejido del pañuelo es suave y satinado.
MEDIDAS
Largo: 40 cm
Ancho: 47 cm
Si vives en Valencia o alrededores y quieres que te entreguemos tu pedido en mano, introduce el código ENTREGA al realizar el pago y nos pondremos en contacto contigo para acordar la entrega.
Top with open back and draped neck made from a scarf. It has ties on the back and neck with which it can be adjusted.
MEASURES
Length: 40 cm
Width: 47 cm
If you live in Valencia or surroundings and you want us to deliver your order by hand, enter the ENTREGA code when making the payment and we will contact you to arrange the delivery.