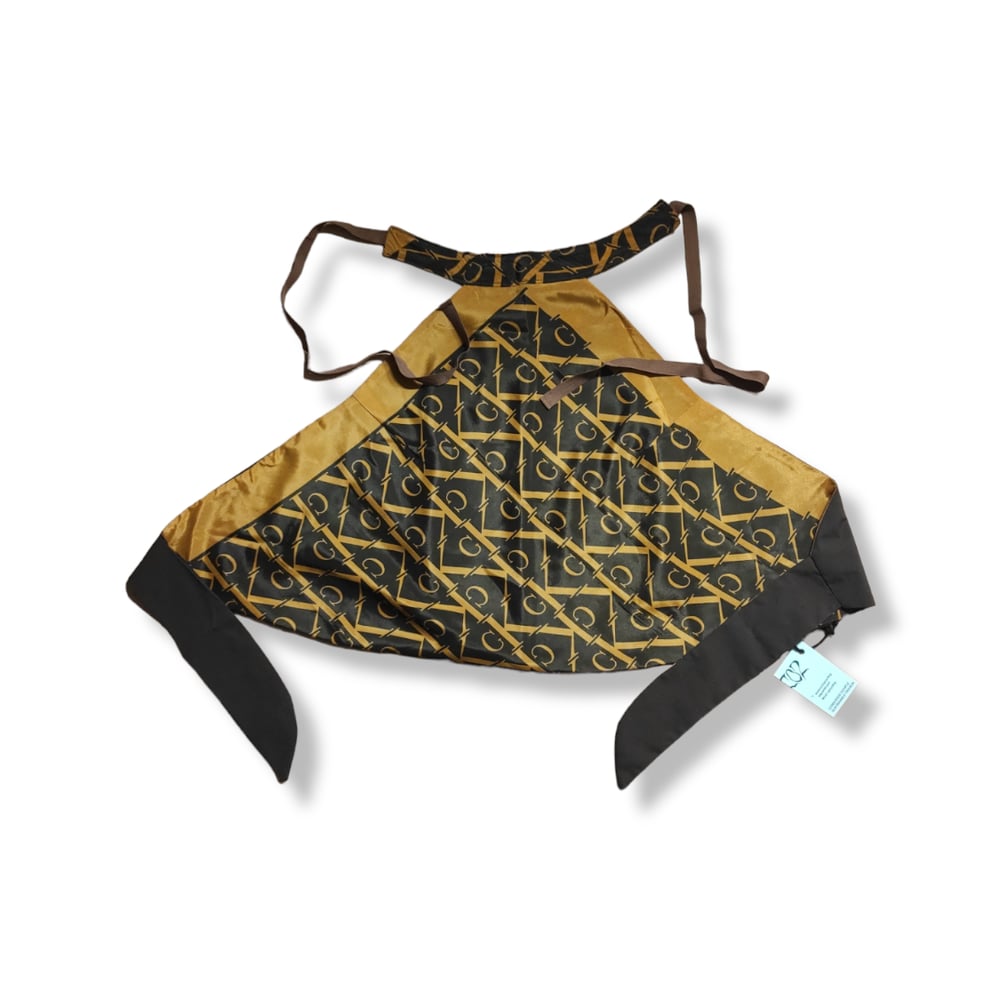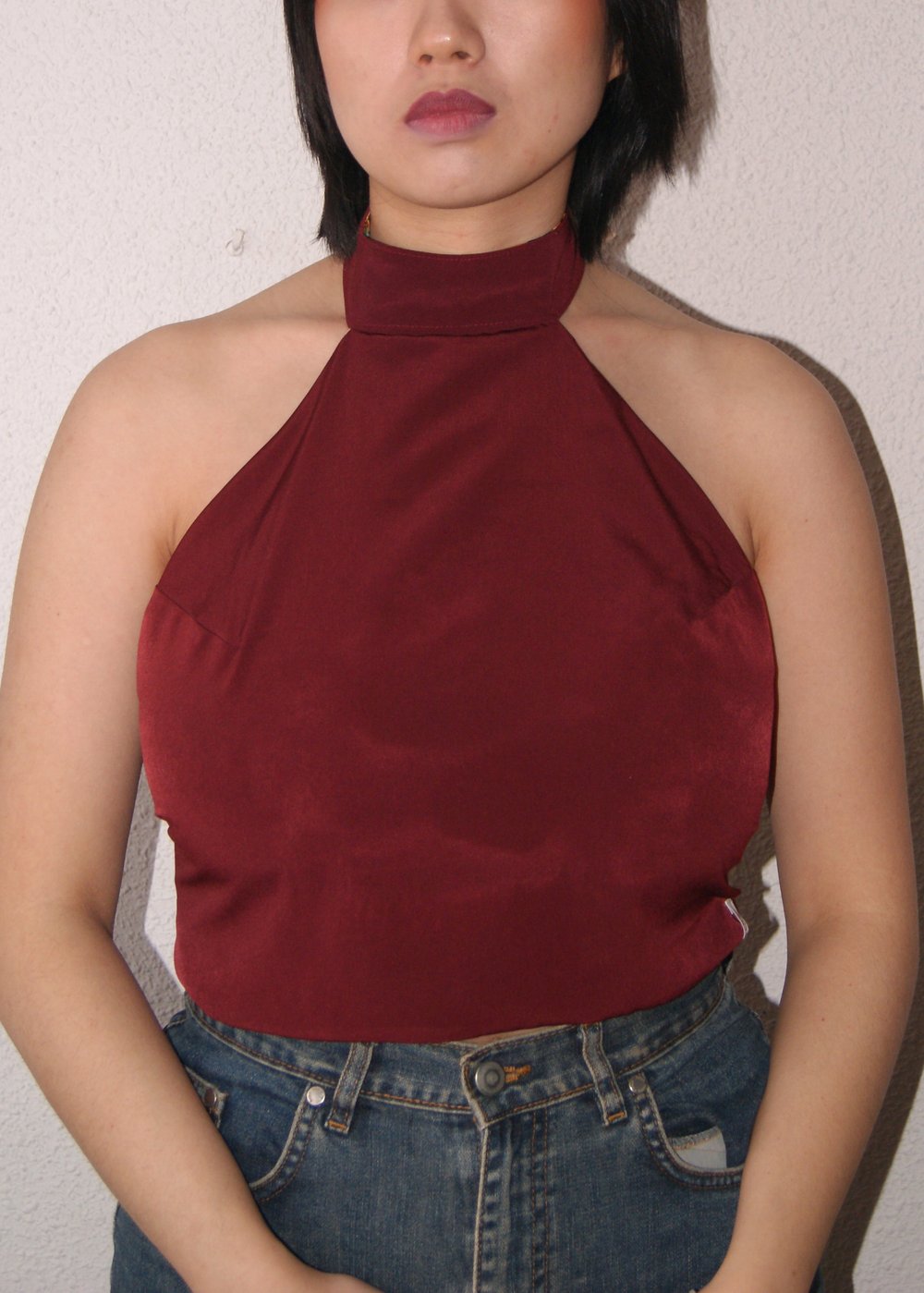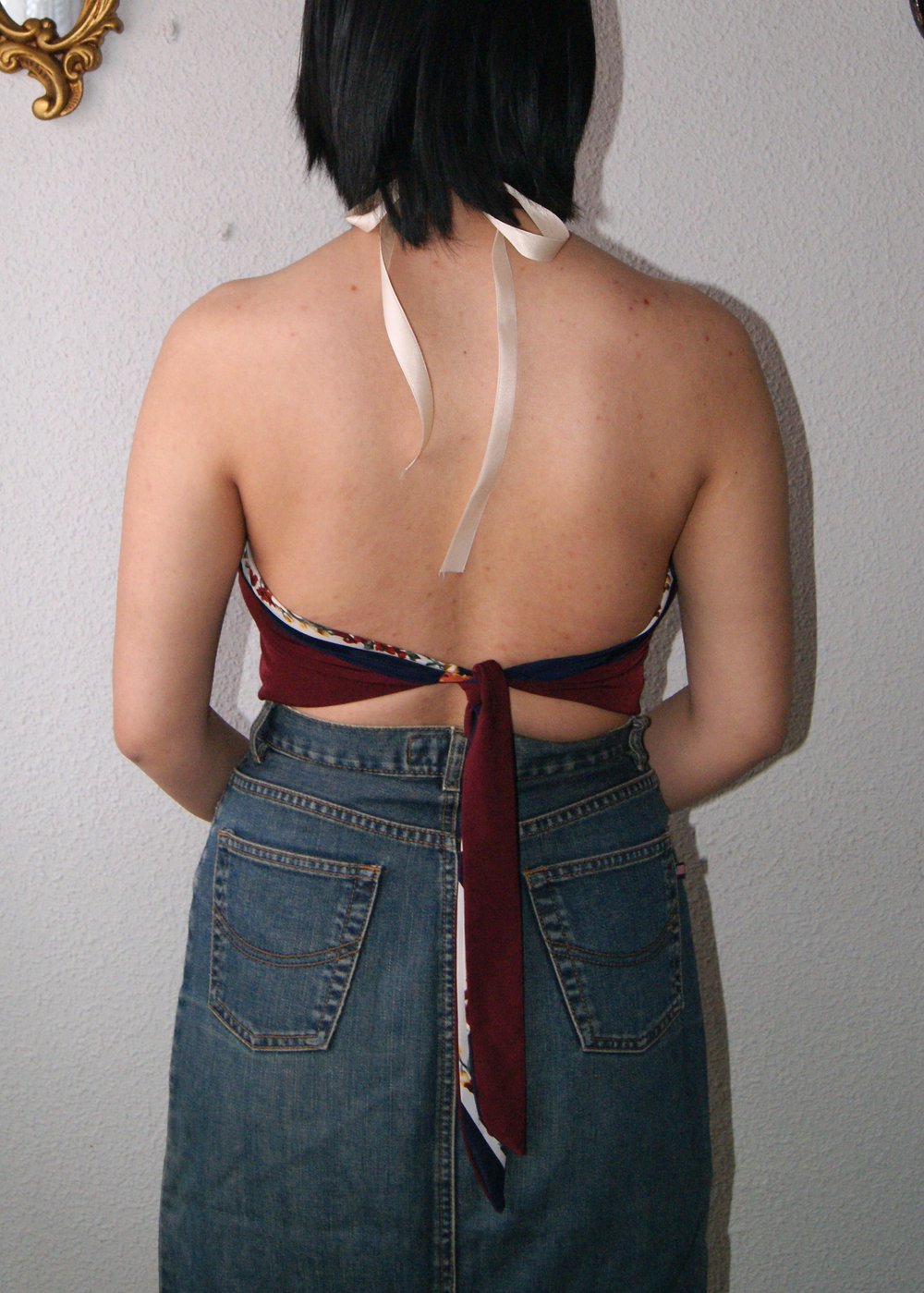 Top reversible confeccionado a partir de un pañuelo vintage y un retal . El top disponible tiene el reverso marrón oscuro. Se ata al cuello con un lazo de raso y a la espalda con dos extensiones del mismo pañuelo, por lo que es multitalla (S, M y L).
Medidas
Alto: 36 cm
Ancho: 168 cm
Si vives en Madrid/Valencia o alrededores y quieres que te entreguemos tu pedido en mano, introduce el código ENTREGA al realizar el pago y nos pondremos en contacto contigo para acordar la entrega.
Reversible top made from a vintage scarf and remains of fabric. It is tied at the neck with a bow and on the back with two extensions of the same scarf, making it multi-size (S,M and L).
Measures
Height: 36 cm
Width: 168 cm
If you are in Madrid and you want us to deliver you the product, introduce the code ENTREGA while paying and we will contact you to decide the delivery.