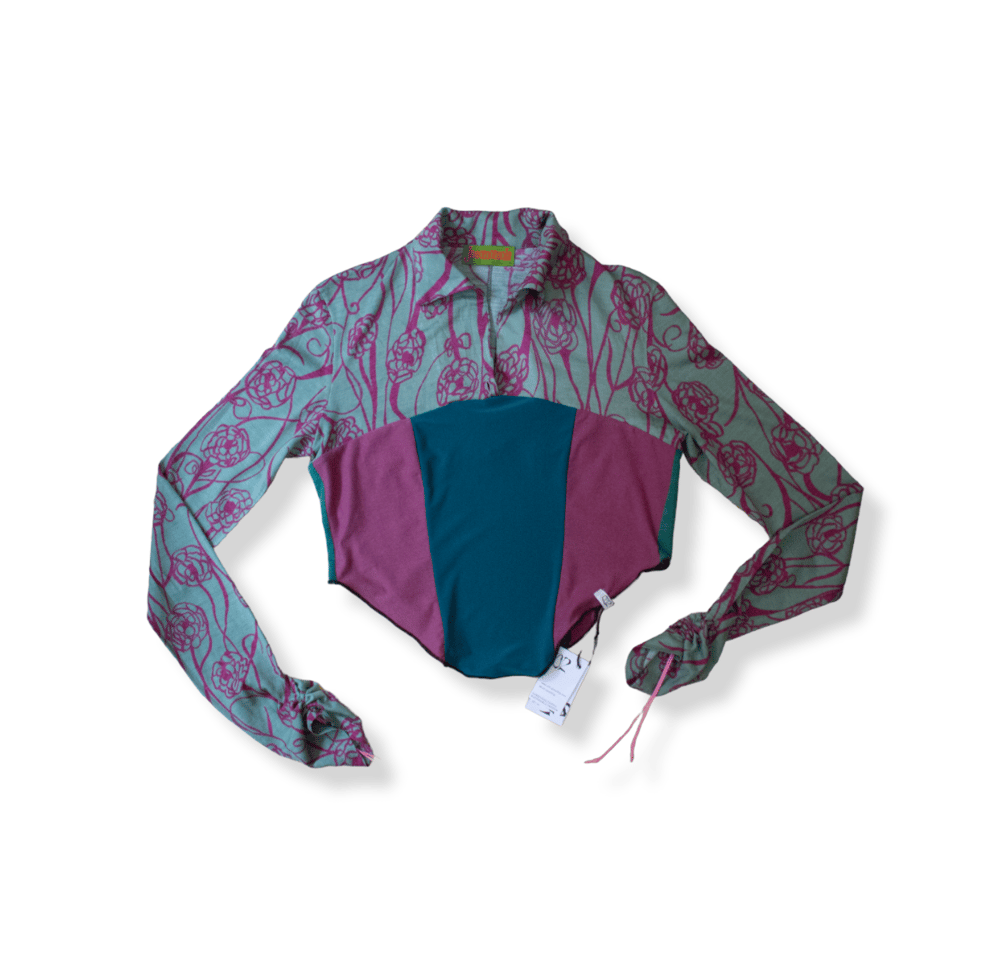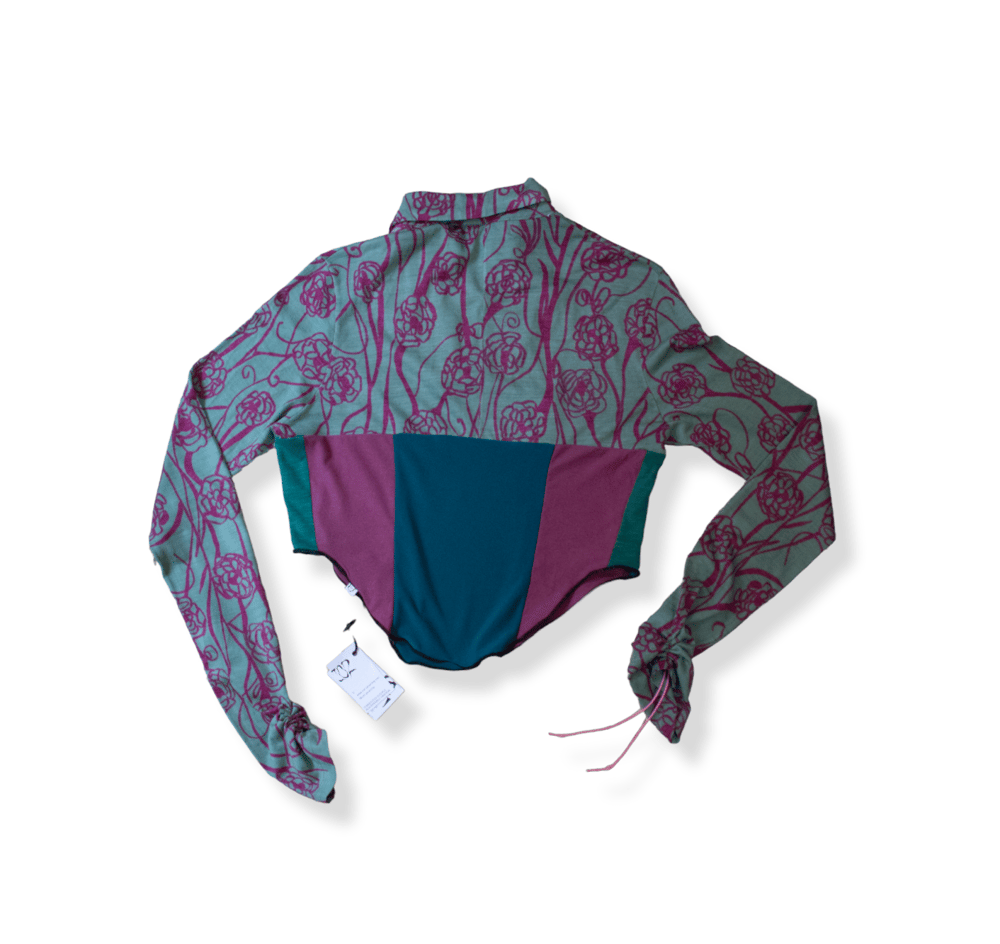 Camiseta de manga larga confeccionada a partir de una camiseta y retales. Tiene unas gomas en los puños que le aportan un detalle moderno a la vez que la hacen más cómoda. La forma del bajo delantero hace una ligera U y la parte trasera es ligeramente más corta. TALLA M.
MEDIDAS (tejido elástico)
Largo: 50 cm
Ancho: 90-100 cm
Si vives en Madrid o Valencia y quieres que te entreguemos tu pedido en mano, introduce el código ENTREGA al realizar el pago y nos pondremos en contacto contigo para acordar la entrega.
Long-sleeved T-shirt made from a T-shirt and scraps. It has elastics on the cuffs that give it a modern detail while making it more comfortable. The shape of the front hem makes a slight U shape and the back is slightly shorter. SIZE M.
MEASUREMENTS (elastic fabric)
Length: 50cm
Width: 90-100 cm
If you live in Madrid or Valencia and you want us to deliver your order by hand, enter the code DELIVERY when making the payment and we will contact you to arrange the delivery.