Camiseta manga corta "Necesito mojarme"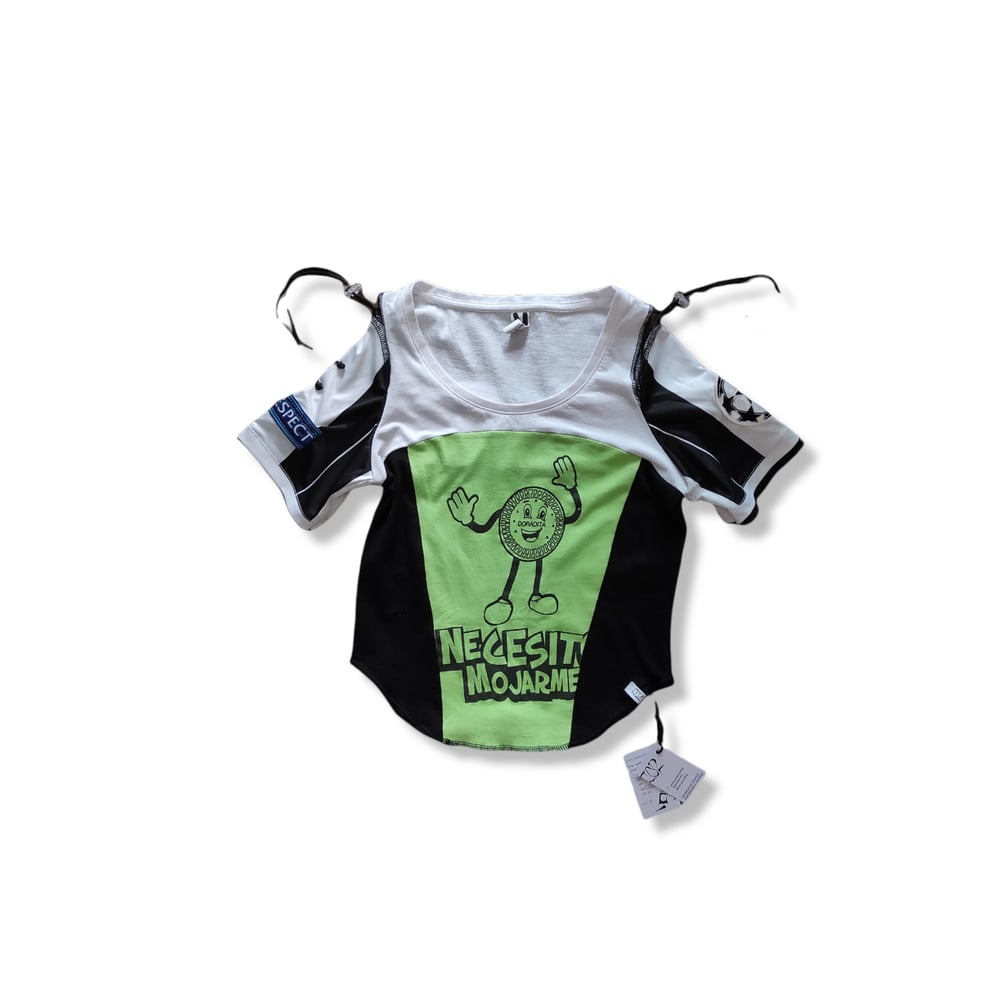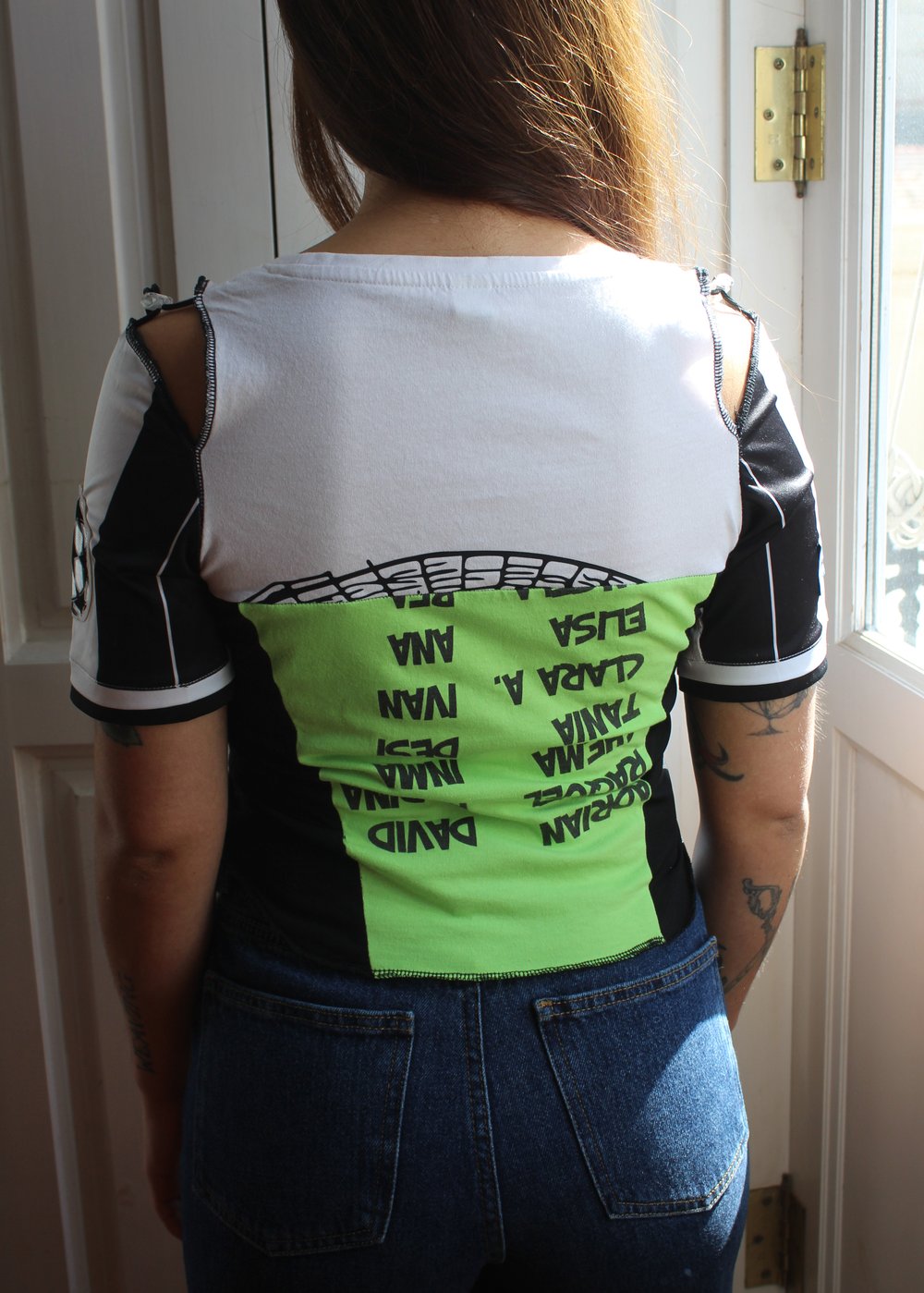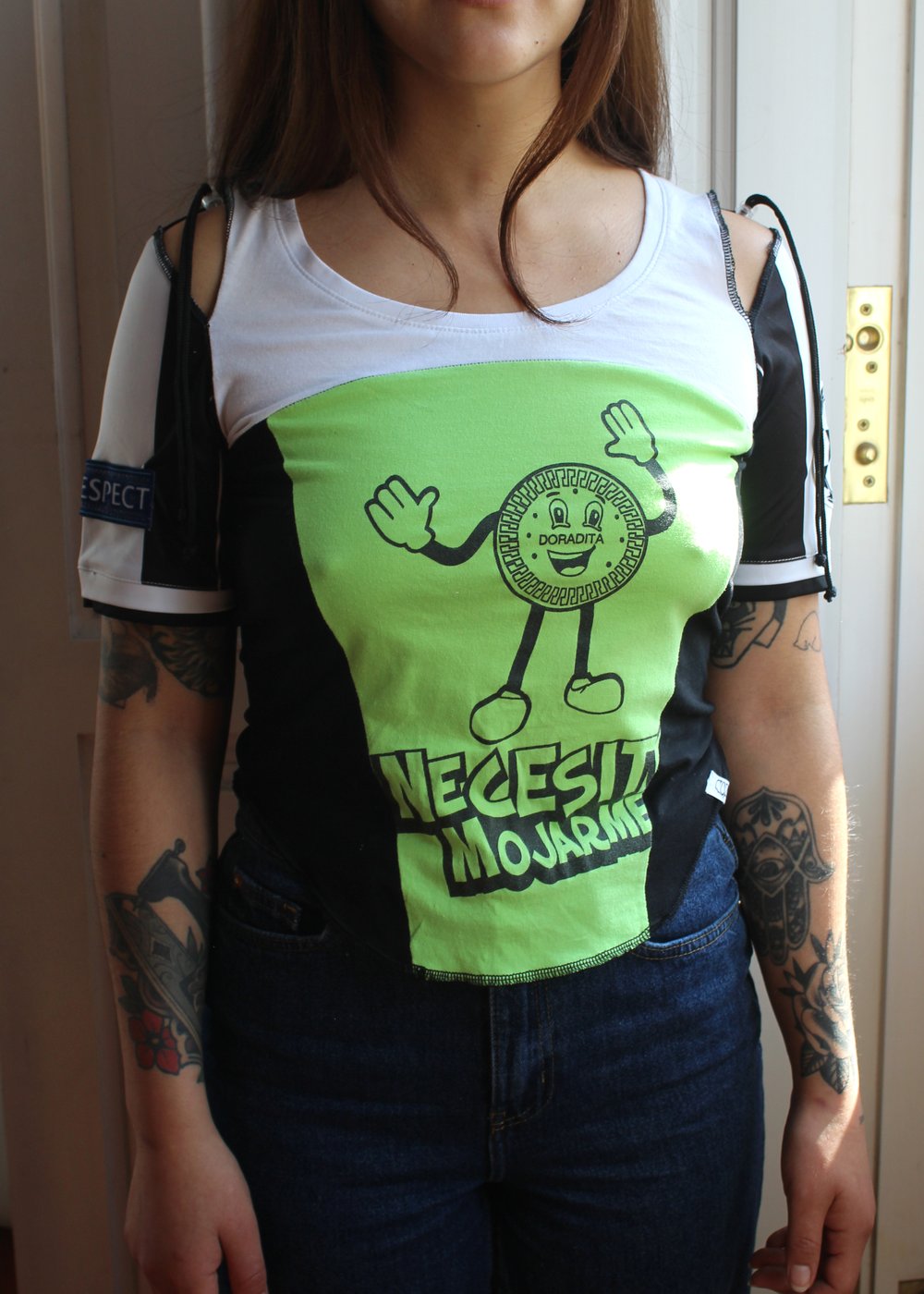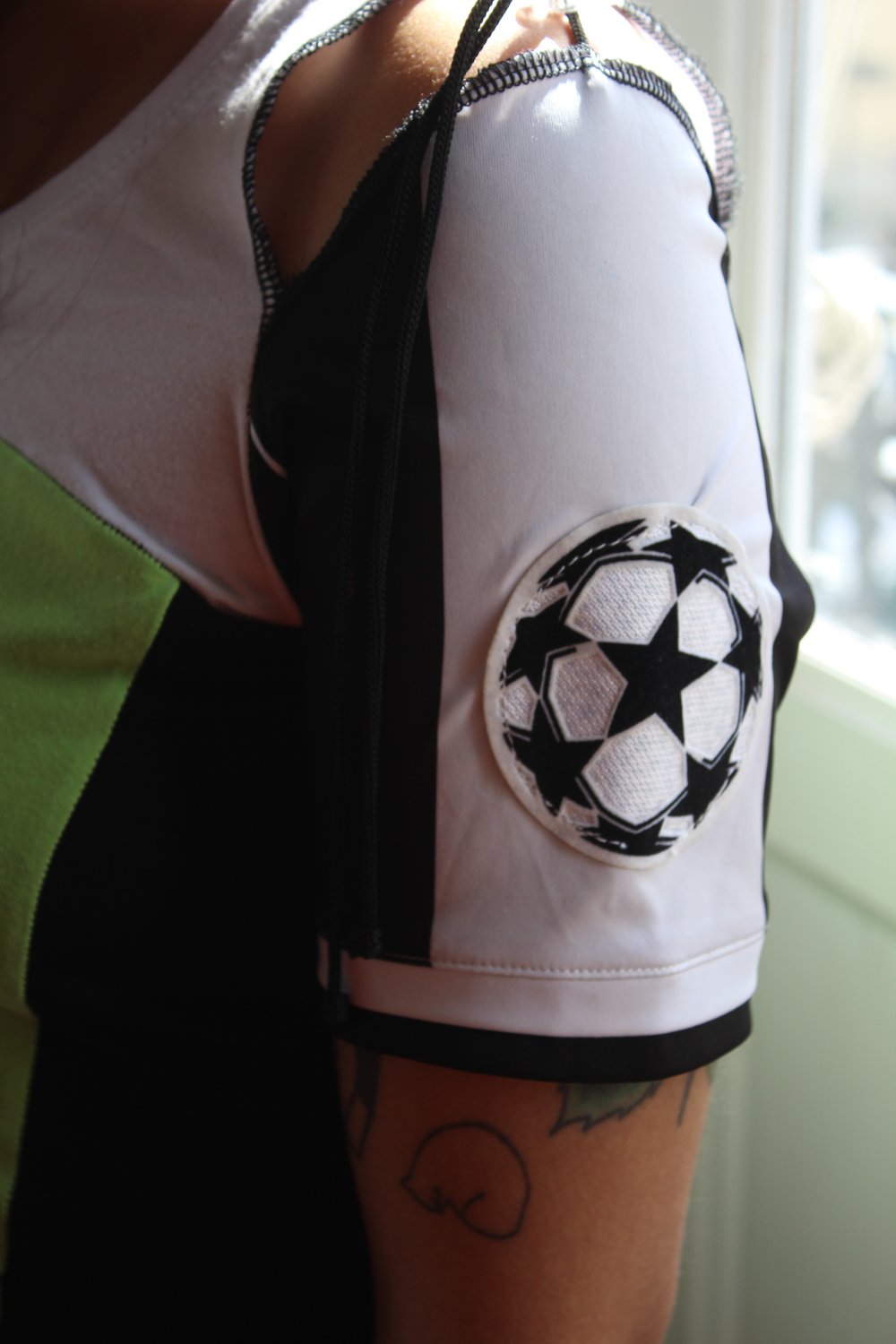 Camiseta de manga corta con aberturas en los hombros confeccionado a partir de una camiseta de peña, una de fútbol y una básica. Tiene unas aberturas en los hombros que se complementan con unas cuerdas y un ajustador. La forma del bajo delantero hace una ligera U y la parte trasera es ligeramente más corta.
MEDIDAS (tejido elástico)
Contorno de pecho (la modelo tiene aprox 85cm): 80-81 cm
Largo: 51 cm
Ancho de manga: 30 cm
Si vives en Valencia y quieres que te entreguemos tu pedido en mano, introduce el código ENTREGA al realizar el pago y nos pondremos en contacto contigo para acordar la entrega.
Short-sleeved t-shirt with openings on the shoulders made from a supporters club t-shirt, a soccer t-shirt and a basic one. It has openings on the shoulders that are complemented by strings and an adjuster. The shape of the front hem makes a slight U and the back is slightly shorter.
MEASURES (elastic fabric)
Chest size: 80-81 cm
Length: 51 cm
Sleeve width: 25-27 cm
Sleeve length: 54 cm
Back width: 37-39 cm
If you live in Valencia and you want us to deliver your order by hand, enter the code ENTREGA when making the payment and we will contact you to arrange delivery.