Camisa arrugada doble manga.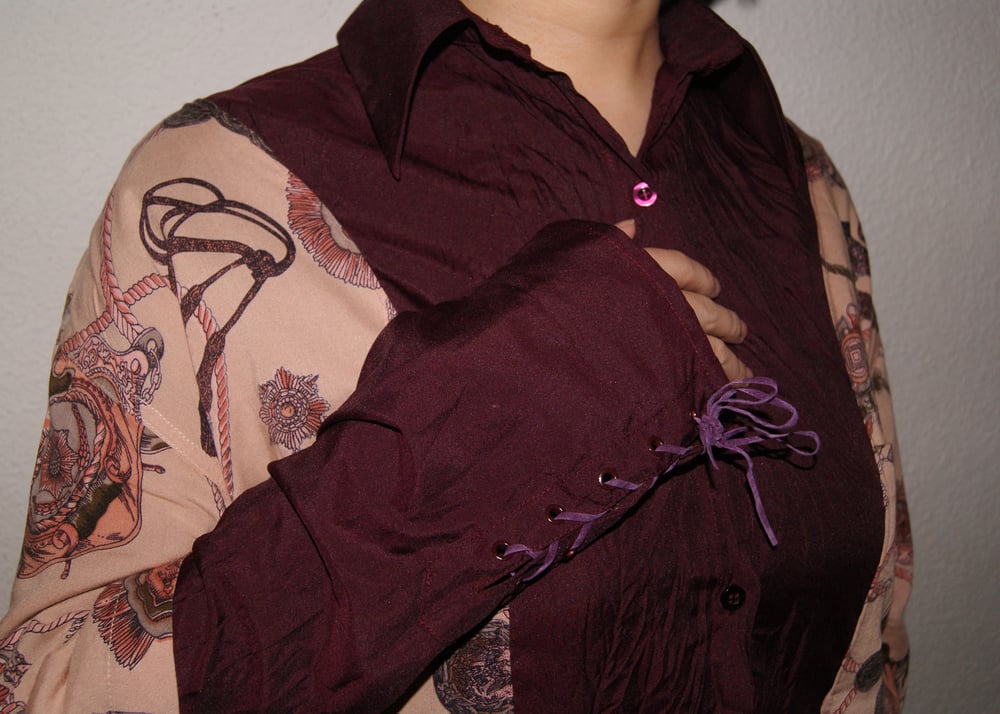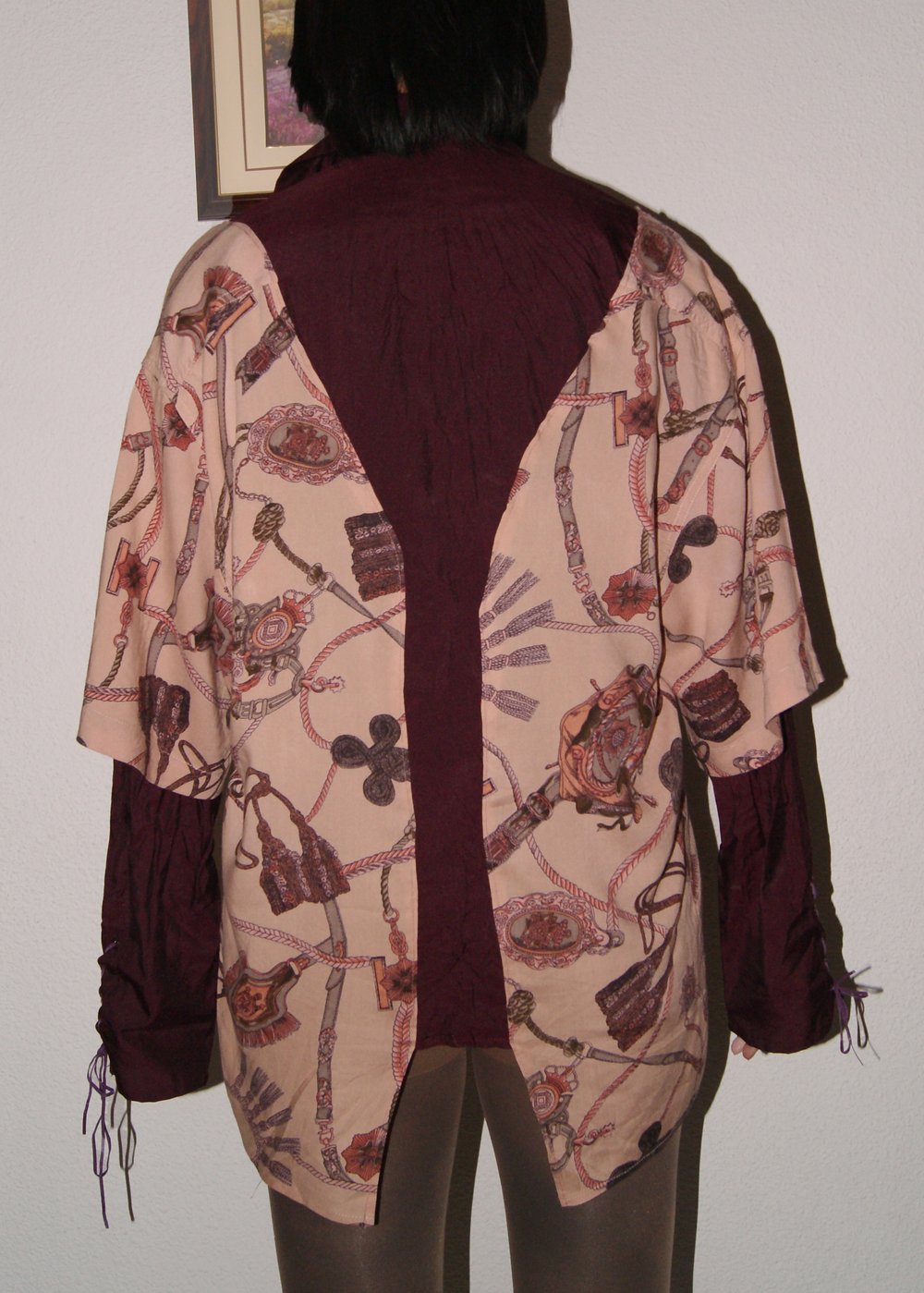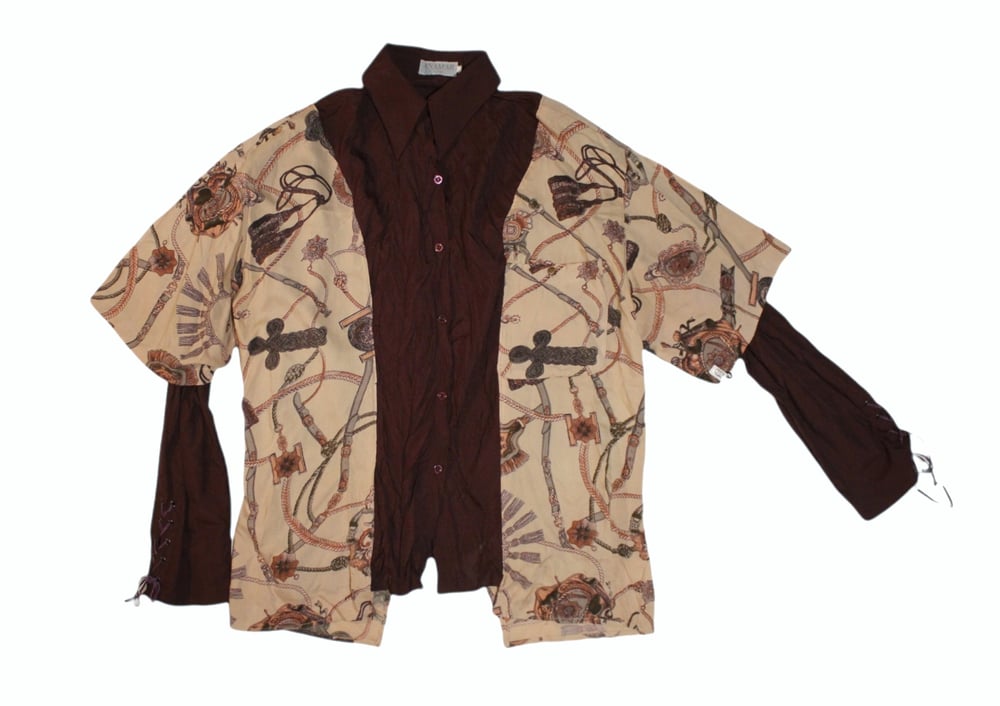 Camisa confeccionada a partir de dos camisas superpuestas. La interior es de color burdeos con efecto arrugado y cintas en los puños. La superior es de color rosa palo com estampado vintage.
MEDIDAS:
Contorno de pecho: 92 cm
Ancho de hombros: 44 cm
Largo: 72 cm
Shirt made out of another two shirts, one with a wrinkle effect and the other with a vintage pattern.