Body Leon The Professional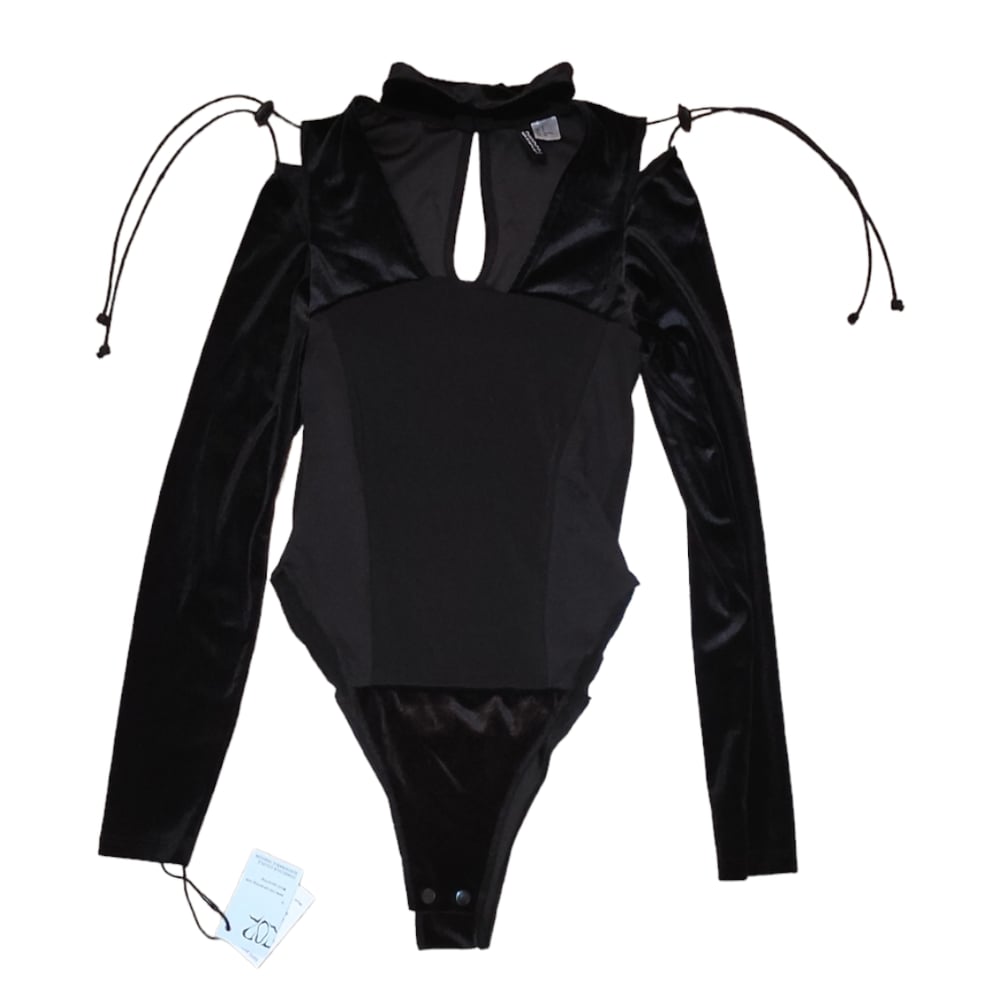 Body de manga larga con aberturas en los hombros confeccionado a partir de distintas camisetas de punto. Se abrocha en la parte de la braguita con snaps. Talla S.
MEDIDAS (en tejido elástico)
Contorno de pecho: 72-82 cm
Largo: 70-73 cm
Largo de manga: 54 cm
Si vives en Madrid/Valencia o alrededores y quieres que te entreguemos tu pedido en mano, introduce el código ENTREGA al realizar el pago y nos pondremos en contacto contigo para acordar la entrega.
Long-sleeved bodysuit with openings at the shoulders made from various T-shirts. It is fastened in the part of the panties with press studs.
MEASURES
Chest size: 72-82 cm
Length: 70-73 cm
Sleeve Length: 54 cm
If you live in or around Madrid/Valencia and you want us to deliver your order by hand, enter the code ENTREGA when making the payment and we will contact you to arrange delivery.